Resource Area for These Articles: Documents and Additional Coverage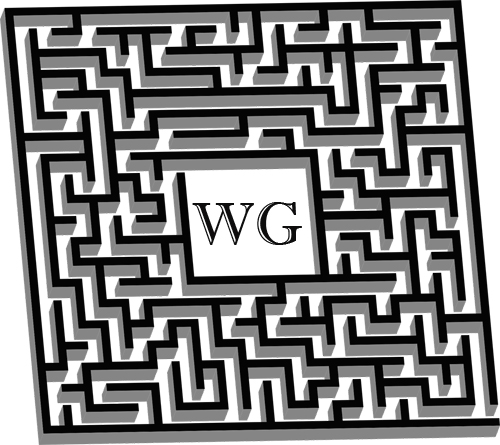 Wicked Game
By Eric F. Coppolino | efc@ericfrancis.com
Posted on May 17, 2018
"CAN YOU RECOGNIZE that there have been situations in the past ten years when you have made women uncomfortable in your interactions with them? That's all I'm asking. I mean, clearly you are the sort of writer who likes to invoke a response from people, right?"
That question came from the mouth of Ryan Poscablo, a former assistant United States attorney, who for six years, according to his bio, had served in New York's "sovereign district," reporting to the venerated Preet Bharara most of that time.
Poscablo now works as a freelance investigator of sexual misconduct, which must be a growth industry here in the Age of Me Too. He was hired by Chronogram, an upstate New York magazine I've written for every month since May 1996, to figure out whether I was the Hudson Valley's very own Harvey Weinstein. I was sitting with him in my therapist's office, along with another lawyer from his firm, and a paralegal serving as note-taker.
For the past month, hyperbolic rumors had been circulating on Facebook, claiming that I had run a locally based, nonstop, three-decade, men and women included, sexual harassment spree in a minuscule community. For the past 10 of those years, I've lived in Kingston -- a city of 23,000 -- writing, making art and music, running neighborhood businesses and mostly working from my studio in the Uptown district. (For the prior decade, in fact, I had lived abroad.)
Because I've been the community's horoscope writer continuously since 1995, filing my column everywhere from Vancouver to Paris to Amsterdam, or from right down the street, nearly everyone is on a first-name basis with me, even if I don't know them.
One day in April, I woke up to the accusation of being a serial sexual predator. My Facebook page had been tagged with a post by someone named Julie Novak, a founder of the TMI Project, supposedly devoted to truth-telling. Within hours it had devolved into a free-for-all, with dozens of people I had never met jumping into the fray. Some, however, were familiar to me.
"My knowledge of his past transgressions are real and vast," one Facebook commenter named Lorna Tychostup wrote. I knew Lorna but I had only run into her a few times, I passing, since 2000. She was a former editor of Chronogram, who in one comment whined that my horoscope got more hits than her political section, hence I was allowed by the editors to carry out what she assured everyone were nonstop heinous acts. In one comment, she referred to me as the "Matt Lauer of Chronogram." She was referring to the then-recently-fired longterm host of the NBC's The Today Show who had been fired for allegedly locking multiple women into his office and raping them.
"I'd like to see him out of work," wrote Erica Taylor, who I had never met, or heard of. "What if a press release was created detailing his behavior and it goes to NY Daily News, Chronogram, Omega, the radio station and any other outlets that employ him," she wrote in one post. "I fully support anyone who wants to pursue criminal charges but I think destroying his rep is more doable. The court system sucks when it comes to this."
I was not taking this well.
I am thin-skinned, especially for a journalist. I am sensitive, and I do my best to live impeccably, especially where sex and relationships are concerned. As an astrologer, I have worked with hundreds of women on their history of assault, abuse and incest. And I've had my own run-in with being sexually harassed, with drugs involved, in an incident that I documented in an op-ed in the Daily News last October. I am also a tantric student, which means that I subject my sexuality to the evaluation of teachers.
Much of my writing and broadcasting involves sex and gender, and I am not bashful about it. I am aware that this makes me a target, particularly as the only out writer in a small community -- that is, the only writer who directly addresses sex per se, and plus I am a man.
In the sprawling Facebook discussions that emerged, I was not merely being accused of misconduct. I was reading, over and over, that my entire life was a lie: that everything I did was merely a ruse to facilitate my alleged nefarious double life.
I was up so many nights unable to sleep that I watched the entire Mad Men series in two weeks. There were days I stopped eating. Thank God my dogs were with me through this time, especially at night. I would have gone insane otherwise.
Once it occurred to me I would have to call my father and tell him about this all, and I was horrified at the notion. There was one night when, for about five seconds, I thought there is no way I can go on living if this is what my life will be. It occurred to me these people were so vicious they could go to my landlord and try to have me put on the street.
However, my editorial team was providing immense support. So too were my friends and reporting colleagues. Within hours of the first Facebook post, we had set up a discovery operation to rival that of Robert Mueller III. I got a reporter into one of the main Facebook groups where the rebellion was brewing, the Hudson Valley Feminists, and she began cataloging screen shots of every post. These were the kind of feminists who had never heard of Simone de Beauvoir.
At the beginning of the discussion there, they said -- out loud -- that I was not a good enough reporter to be able to infiltrate the group, so they felt confident speaking openly and freely.
Chronogram's editor-at-large, Hillary Harvey, had helped spread the frenzy in a series of Facebook posts. She then set up a public email address to collect stories about me, hoping they might turn out to be true. It was Harvey who in one Facebook comment called me "The Hudson Valley's [Harvey] Weinstein," and called for a "reckoning."
The reckoning, being paid for by Chronogram at what I calculated must have been a thousand dollars an hour, had been underway for about 90 minutes when Poscablo repeated himself:
"I asked you a very simple question, which is whether you believe that, in the last five years, or ten years, you've made women uncomfortable in your interactions with them. You still haven't answered it. So I think we're good, and we have all the information that we need from you."

I asked, "Tell me, can you define the word 'uncomfortable'? Do you have a dictionary?"

"You tell me," he said.

"I don't know. You're asking the question," I replied. At that point, he thanked me, and along with his associate counsel and paralegal, walked out of the meeting.
Sent to determine whether I was a serial rapist or some other form of sexual predator, the discussion had come down to whether my writing had "made women uncomfortable" -- to wit: "I mean, clearly you are the sort of writer who likes to invoke a response from people, right?"
It was the second time that Poscablo and team had walked out of the meeting. The first time came three minutes into the proceedings, when he had astutely noticed my broadcast-quality recording setup in the middle of the room -- and that I had a second digital recorder running as a backup. I told him making two recordings of important meetings was "an old habit."
I don't think he was expecting that someone whose confession he was ready to take would want to preserve the whole experience in high fidelity for posterity -- or maybe for journalism. He came unraveled, and fast.
From the conversation that was captured in that recording, it seemed the only research they had done about me was a communal reading of my horoscope column in the car on the way upstate from the city.
"Everyone will say that you do very good work on your [horoscope. We] read it on the way up, you know, the last time we came up here. And I was having that kind of a day, so kudos. I think your work was right."
Oh, so he, too, was a fan of my horoscope. How charming.
That was supposed to make me feel better, I guess, or distract me. Maybe nobody had mentioned to him that I also cover the chemical industry, particularly Monsanto, GE and government agencies, and that I specialize in fraud. Maybe he hadn't read my Wikipedia page, or the profile the New York Times had published about me last October.
*         *         *
Here is how the meeting began, a moment after the investigative team walked into the office of Joseph Trusso, in Woodstock, NY, at 11 am on Thursday, May 10:
"Is it fair for me to assume that you are not going to speak with us unless you are recording this?" Poscablo asked.

"That's correct," I said.

"So what I could do is I could walk outside and decide that I don't consent to you recording me, right, and then we won't have this conversation. So I'm going to ask you now, I don't want to be recorded. And so you're saying to me if we don't record this then you're not going to -- you're not going to speak with us today. Is that correct?"

"Well, I'm curious why that would be," I said calmly.
Was he really threatening to go away, as punishment for my making a recording? I've interviewed some skanky players over the years. Nobody had ever refused to be recorded. Furthermore, we both knew I could have the room wired for sound and not say a word. New York is what's called a one-party state. Anyone in the conversation can record it, whether openly or secretly.
And, just like that, Poscablo and his team walked out. They got up and turned tail. I watched them all file out of the room, sitting in the therapy chair where I had done much of my growing up since 1992.
Standing in the driveway, Poscablo attempted to call the owners of Chronogram, who could have told him in advance I would be recording. They didn't need to ask me. Of all people, my editors know that I document and fact-check as I go. When you are dealing with corporate crime and government cover-ups, you have to.
When Poscablo and team returned 11 minutes later and the conversation continued, it became clear why they would not want it recorded.
The night before the meeting, I ran Poscablo's official bio past a source who is a retired FBI branch chief, who served for many years in New York City (and worked with assistant U.S. attorneys in the same office where Poscablo served). Poscablo's official bio claimed that he had "conducted numerous investigations that charged bank, wire, mortgage and tax fraud, as well as identity theft, Medicare and healthcare fraud, cybersecurity, and money laundering. In addition, he led multi-defendant investigations that led to convictions for racketeering, terrorism, and violent crime," and so on and on.
In short, he claimed to have investigated everything but me.
My source responded via email that assistant U.S. attorneys "do not conduct investigations; they review investigations conducted by federal agents."
I did not take this apparent resume padding as reason to be any less cautious, however. I was warned that he would try to come in for the kill. I came to the meeting having memorized the record, and ready to present him with 20 tagged exhibits demonstrating that the entire discussion was based on a hoax, and an additional 18 exhibits documenting my professional activities over the past two decades.
During the past two weeks, at the suggestion of my therapist, I took my first six martial arts lessons, so I had gained the feeling, in my body, of how to punch, kick and block. In therapy, we use the Gestalt method. Learning must take place on the physical level. The way to deal with anger is to take it out on a punching bag, not on yourself.
*         *        *
When the investigation team's walk-out ended and the meeting actually began, Poscablo made his perfunctory introductions and disclaimers, saying he represented my publisher (but not me) and that the discussion was privileged.
Then I took over. "I'm here in my capacity as a reporter," I said. "The context of this whole conversation is an article I wrote in the February Chronogram."

"Well, not necessarily," Poscablo replied, since obviously this could not be made into a trial about my writing, if he could prevent it. The problem was that nearly every discussion about my presumed behavior began with a critique of the article, an article which was a critique of the aggressive tactics of the Me Too movement.

"This is the article," I said, placing three full-sized copies of a piece called "Take a Step Back" on the floor between my chair and the couch he was sitting on. "And it's interesting that the article talks about allegations. The whole article is a critique on the process of making allegations and 'guilty because accused'. So that's what I was commenting on. And then mysteriously we find ourselves in this 'guilty as accused' situation."
What I meant by that was that based on rumors alone, certain individuals had me fired from two other gigs: as the horoscope writer and sometimes presenter for the Omega Institute in Rhinebeck, a position which I had held for 10 years; and a new gig at Radio Kingston, a radio station that had recently been purchased from Town Square Media and converted into a commercial-free community station. I had the 10 to midnight slot on Sundays, where I did a live version of my podcast that openly discussed astrology, sex and politics.
Both of those entities had fired me -- without discussion, without any sort of investigation, and without checking character references -- within days of the first rumors circulating. My reporting team was tracking exactly who was involved: who drove where when and had what conversation, for example. Either I was presumed guilty as accused; or, in the words of Radio Kingston's station manager Jimmy Buff, "momentum is building," meaning a shrill discussion on Facebook in the very days that Mark Zuckerberg was called to testify before Congress for the Cambridge Analytica data breach.
In an informal exit interview on April 13 at the Broadway Lights Diner, Buff informed me that I was being fired for "making women uncomfortable." Which women, where? He would not say. Not at the radio station; I worked alone, at midnight.
So this was the meme: the newly consecrated crime of allegedly unintentionally inducing social discomfort in unnamed females. Be assured that many men live in secret terror of this. For that to happen these days, it seems all a middle-aged white man needs to do is walk into the room and smile. Buff had actually said as much to me only a few months earlier. He told me that with the whole Me Too situation unfolding, he was afraid to smile at women he saw on the street, concerned that they might take it the wrong way.
*         *        *
When it came down to the substance of the claims given to Poscablo by Chronogram's editor-at-large, Hillary Harvey, they were all related to consensual activities, and none were sexual. There was no claim of immorality or illegal conduct; no groping or misogyny to be found in any conversation, or anywhere in my vast writing portfolio. None were connected to names, dates, places or specifics. Poscablo admitted that he had conducted no other interviews. He was "investigating" rumors, not allegations. Not a single claim had been vetted.
The rumors had been collected through a five-week feeding frenzy on Facebook's Hudson Valley Feminist group, and a city-wide dragnet by Harvey and her digital recorder, who claimed that she was doing the story for both Radio Kingston and Chronogram.
Though the leadership of both organizations repeatedly denied this, I wrote to her under a fake female name and asked her who she was doing the story for -- specifically asking who was backing her. On May 1, she answered that it was Chronogram and Radio Kingston.
One story Poscablo asked me about involved negotiating affirmative consent with an adult by text message. But he would not say when it supposedly happened, nor offer the phone numbers involved, not even the one that was supposed to have been mine.
The exchange, as he presented it, would have made an excellent demonstration of the Antioch College rules of seeking affirmative consent: Paraphrasing: "I want to ______," followed by, "You're very charming, though that's not for me," followed by, "Okay then," with no further discussion, ever.
Another claimed incident involved inviting someone into my home, at some point in the past, though there was no assertion of misconduct, or of sex, nor any specific name, location, date or even approximate time range. This person claimed that photos by email were involved, but nobody had them, or the email, or any context. I am a professional photographer and model, well known as such in my small community. My photographs are circulated widely. This is an easy claim to make.
Another involved going on a hike with someone in 1996, who had claimed (through a third party) that something consensual had happened, though she would not say what it was; only that I should be held accountable for it. Nobody would explain how I could be held accountable for what was not revealed to me, and that I did not know about.
This person's Facebook page featured a photo of the back of her head, not the more common view to facilitate recognizing someone. She claimed to have a poem she said that that I gave her at the time, which she would not share with me when I asked her to. When the title was finally revealed in a news article, it turned out that poem was written six months before I met her. Nobody has revealed their copy of the poem -- neither the person who claimed to have it, nor the newspaper that wrote about it.
Here's how that discussion went:
POSCABLO: You said that you do not recall having a sexual encounter with anyone from -- from -- with a student from New Paltz 20 or so years ago.

ME: Well, I certainly had friends on the campus, in my time on the campus. I was in New Paltz ten years. But I'm telling you that one of them was not anyone named ______, or _____ [giving the last name].

POSCABLO: Right, so let me ask the different question that I asked, which is that -- do you recall having a sexual encounter -- consensual -- with a woman who was a student at New Paltz, in the woods?

ME: No. Did not happen. Don't recall and did not happen, because it did not happen.

POSCABLO: Okay.

ME: I have no unaccounted-for sexual encounters. It did not happen.

POSCABLO: What does that mean, unaccounted-for?

ME: It means that I know who -- I'm extremely careful --

POSCABLO: Okay, yep.

ME: -- and selective and cautious --

POSCABLO: Okay.

ME: -- contrary to what is being said on Facebook.
It was starting to sound like that article from The Onion: "CNN Investigating Reports Of Wolf Blitzer's Highly Proper Sexual Conduct."
Link to Official Statement Regarding "Me Too" Trolling
Copyright © 2018 by Eric F. Coppolino and Planet Waves, Inc. All rights reserved per UCC 1-207
and other applicable laws. For inquiries please contact anatoly@planetwaves.net
counters-free.net