Taurus - May 2003 Planet Waves Monthly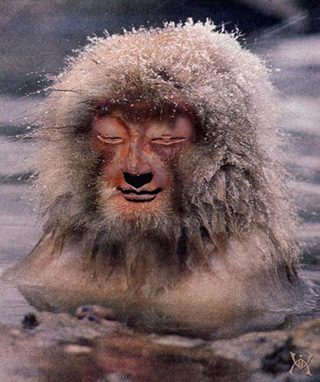 by Eric Francis
---
Buddha is concealed within all sentient beings.
If for one instant of thought we become impartial,
Then sentient beings are themselves Buddha.
In our mind itself a Buddha exists,
Our own Buddha is the true Buddha.
If we do not have in ourselves the Buddha mind,
Then where are we to seek Buddha?

-- Hui-neng (638-713)
Above: Buddhist Monkey by Via Keller | Studio Psycherotica
Aries (March 20-April 21)
Proceed with utter caution this month amongst your friends and community members. There's a lot of energy in this sector of your chart, and it tells me that you're brewing some pretty hot ideas about how you want your social world to be shaped. Yet the risks include putting out visions that you can't live up to, and attempting to push people to get involved a little too fast for anyone's good. You actually don't need to say much. You do need to live the closest version of your highest vision that circumstances allow. For you, this means living as close to actual freedom as you can each day. We often have to act as if we are free, or act freely within circumstances to which we're conscripted by past arrangement. I would say that there's likely to be one raging ideal you possess that takes a hard fall this month, and another far more poetic one that materializes from the smoke of the past. The nice thing about being a visionary is that visions can change with relative ease.

You can get your Eric Francis horoscope every week. Find out how at this link.
Taurus (April 21-May 20)
There is a soaring quality to your chart this month, as if no height is high enough, and no dare too risky to take. You are only limited in the number of things you can attempt, and this is very much the time to update your files and ensure that what you are willing to risk everything for is what you really want. I say this because you're very likely to get to a point where what would normally seem quite impossible is actually plausible. It would be more accurate to say that you are beginning to develop yourself into the independent, clear thinking and scrupulous person you know you truly are inside. You have seen your capacity for both good and evil, and for trustworthiness and utter lack of faith in yourself and others. You've learned the basis for making decisions, too, which is the question: does this help me, or does this hurt me? Have faith that helps you is most likely to serve the whole situation.

You can get your Eric Francis horoscope every week. Find out how at this link.
Gemini (May 20-June 21)
By now you've gotten used to the fact that no aspect of who you are or what you think is going to remain constant for more than a few days. Then arrive the thresholds wherein you know you have to release most of what was true even for many years, and that's where your stars tell me you are today. How you approach this moment -- what you might call a point of singularity -- will greatly influence how you experience it. When you feel whatever big change is approaching appear on the horizon, approach slowly, even alternating with approach and retreat and sensing the energy of both in turns. Sense carefully for the clear calling, or the pull of the current of time toward the point of no return. You are likely to know exactly when you're there, and at that point, you can let go completely into the whirlpool of existence and see where you come out next. Reincarnation is not just for dead people. You are very much alive, and are about to embark on a very different kind of life.

You can get your Eric Francis horoscope every week. Find out how at this link.
Cancer (June 21-July 22)
Most of mysticism, spirituality and religion can be divided neatly in half. There are certain people who are trying to see beyond the veil that separates us from all of existence, and there are those who are terrified of what's on the other side seeking reassurance. You're more of a divided soul on this question, being motivated in important ways by both curiosity and fear, and tending to run much of your life in fairly dependable cycles. Fear and curiosity, as you know, both have their place. Neither is a definitive answer, but rather a response to a perception or feeling that comes with knowing there's more to life than we can readily perceive. One specific event in the coming few weeks will take you far beyond both. It's as if the conventional options or opposites of the world will part like curtains, and invite you into the region beyond your hopes and fears, both of which are presently holding you captive more or less equally.

You can get your Eric Francis horoscope every week. Find out how at this link.
Leo (July 22-Aug. 22)
Be patient with a professional situation. Your role in the world is changing fast, and it's about time. What feels like crossed-communication or a confusing circumstance is working itself out quite well, and at this point there's no use rushing things. Keeping a handle on certain aspects of your personal life is by far the wiser investment of your concern. If others seem lost in a fog or bent on representing reality in a way that just doesn't add up, it's a fair enough presumption that they're going through an important process of trying on certain aspects of life that they've long denied are really meaningful to them. Remember that changes anyone close to you goes through represent opportunities for you to renegotiate the terms of relationship, and thus, to redefine yourself. In such processes, intentions are everything. If a discussion or situation seems to be exceeding the bounds of sanity or meaning, keep coming back to your original intentions for being there -- or anywheres.

You can get your Eric Francis horoscope every week. Find out how at this link.
Virgo (Aug. 22-Sep. 22)
People change as they recognize the facts of their life, but no sooner. Action is the fruit of knowledge, and action almost always has unpredictable consequences. This is why so many relationships are based on denying the truth. It's an extremely convenient way to protect ourselves from change. Someone close to you is about to have a rather shocking revelation about something that should have been obvious all along. You can perceive this as a threat to your belief system, or you can connect yourself to what is in truth an exquisite and rare energy of revelation and change and receive enormous benefit in your life. But please don't be angry with anyone for experiencing bursts of awareness that compel you to look at aspects of your life and of your history that seem best left undisturbed. If you seem to have crashed your head into a glass ceiling a few too many times in recent years, upcoming developments will come as more than welcome news.

You can get your Eric Francis horoscope every week. Find out how at this link.
Libra (Sep. 22-Oct. 23)
There is such a thing as natural religion. It has to do with appreciating what's most important to you, and it has to do with your ideas about what is beyond the limited sense of self that you've inherited from all the people who have come before you. There is one value you're about to let go of. Don't be surprised if it works out to be something that was paramount to your self-concept for many years. That self-concept is changing, but it would be a worthy project to look beyond concepts and into reality. Libra is one of the most dualistic signs, but there can be no debate about the fact that you are one person living one life. At a certain point, you'll have to decide which voice to believe, the one that says you're less than you think, and the one that says you're far more than you could ever hope. This is not such a bad pair of options, though if you see quite a few others, it's likely because you're looking outside yourself for validation.

You can get your Eric Francis horoscope every week. Find out how at this link.
Scorpio (Oct. 23-Nov. 22)
You're doing a pretty good job of going past the concepts right and wrong, which is because you're developing a deep level of empathy with how much the people you know have struggled in life. This is because you're developing empathy with how much you've struggled, and with the legacy of the past that you carry and are working your way through, and beyond. This is a natural time to look at the maternal side of that legacy. Do you trust your mother? Do you identify with her? Do you need her, or would you prefer that she (or her internalized voice) would leave you alone? Don't take your anger out on the wrong person. Your life pattern is set up in a very supportive way. Stick to the deeper issues and ask for help getting the clarification you need. Nobody in your immediate vicinity is the cause of your crisis of faith, but they can be very influential in helping you heal it. Meanwhile, I suggest that your mantra for the month be, "Do I trust what I feel?"

You can get your Eric Francis horoscope every week. Find out how at this link.
Sagittarius (Nov. 22-Dec. 22)
Later this month, the Sun makes the last of a series of eclipses in your opposite sign Gemini. To say that these events have rearranged your relationship life, or completely rearranged a close personal partnership, is a wild understatement. Yet it's you who's been changed more than any institution or arrangement, and you who has served as a force as an incomparable force for change in the lives of many people around you. When we instigate change in the world, though, we have to meets its effects face-to-face. People can grow beyond us; they can begin to emphasize a previously hidden element of their nature; they can become their opposite; or a deep split in their psychic structure can become visible. You are gifted with the ability to see all of who people are, and to embrace every possibility. As someone close to you experiences yet another profound shift in their reality, keep looking at the big picture and you'll see all you need to know.

You can get your Eric Francis horoscope every week. Find out how at this link.
Capricorn (Dec. 22-Jan. 20)
What came to light last month may have you questioning your deepest reasons for living, as solid as you thought they were. This kind of questioning is always good in the mystical journey known as life, and when you discover you were utterly wrong about something that seemed so obvious, you can only be spurred further on your true course. And you do have a true course, no matter what your doubts tell you, and no matter how much you have discovered you value illusions over truth. Yet the crisis implicit in discovering what you want, need and love the most is making peace with the fact that these people and things may be out of reach, and out of your control. In the coming weeks, you may be meeting some of your worst doubts and your deepest fears about yourself. Listen to them, but don't let them make your decisions for you. The moment you see those doubts for what they are is the moment you'll discover something much greater.

You can get your Eric Francis horoscope every week. Find out how at this link.
Aquarius (Jan. 20-Feb. 19)
When people come to me as an astrologer for career work, I translate that mission to uncovering the creative gifts that have been hidden beneath the mounds of obligation and responsibility that the world lays on them. I see career as a fundamentally creative process, even if one is totally bored or in the wrong job. Eclipses in May will open up opportunities in both the creative and professional realms of your solar chart, though by far the more meaningful of the two will be in your house of artistic daring. For all your individuality, there's an aspect of your nature that's split over whether you're willing to sacrifice some kind of popularity or acceptability it would take to go beyond what's normal by your previous standards. If astrology has any say in the matter, the concepts 'normal' and 'previous' are fast losing any value, much less meaning, they may have had.

You can get your Eric Francis horoscope every week. Find out how at this link.
Pisces (Feb. 19-Mar. 20)
Denial is a phenomenon that deals with layers of awareness and demonstrates that these layers exist, and have some strange properties. Presently there is a revolt brewing on a layer you don't usually consider, or which you have difficulty accessing. The uprising was or will be spurred by your becoming aware of some heavily oppressive force in your life. It's likely to be a cultural force of some kind, anything ranging from education or religion, to what you were told you were supposed to do with your life long before you remember. It's very much as if you've lived unconsciously with some requirement for how to conduct yourself, how to feel, and how to be, without recognizing that you've been doing its bidding all your life. The time has come to break free. You've already been feeling the ground move and seeing the clouds part. Let it rumble and let the light shine.

You can get your Eric Francis horoscope every week. Find out how at this link.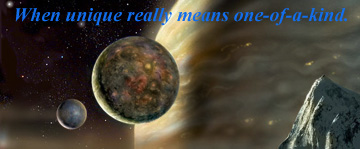 ---
Search | Horoscopes | Contents | Index | Consultations

Space graphic above from the Rosette Nebula in Hydrogen, Oxygen, and Sulfur.
Credit: T. A. Rector, B. Wolpa, M. Hanna.